Buy a Mattress and GET A FREE GIFT!
Buy any mattress valued at $799 and up and receive a FREE gift!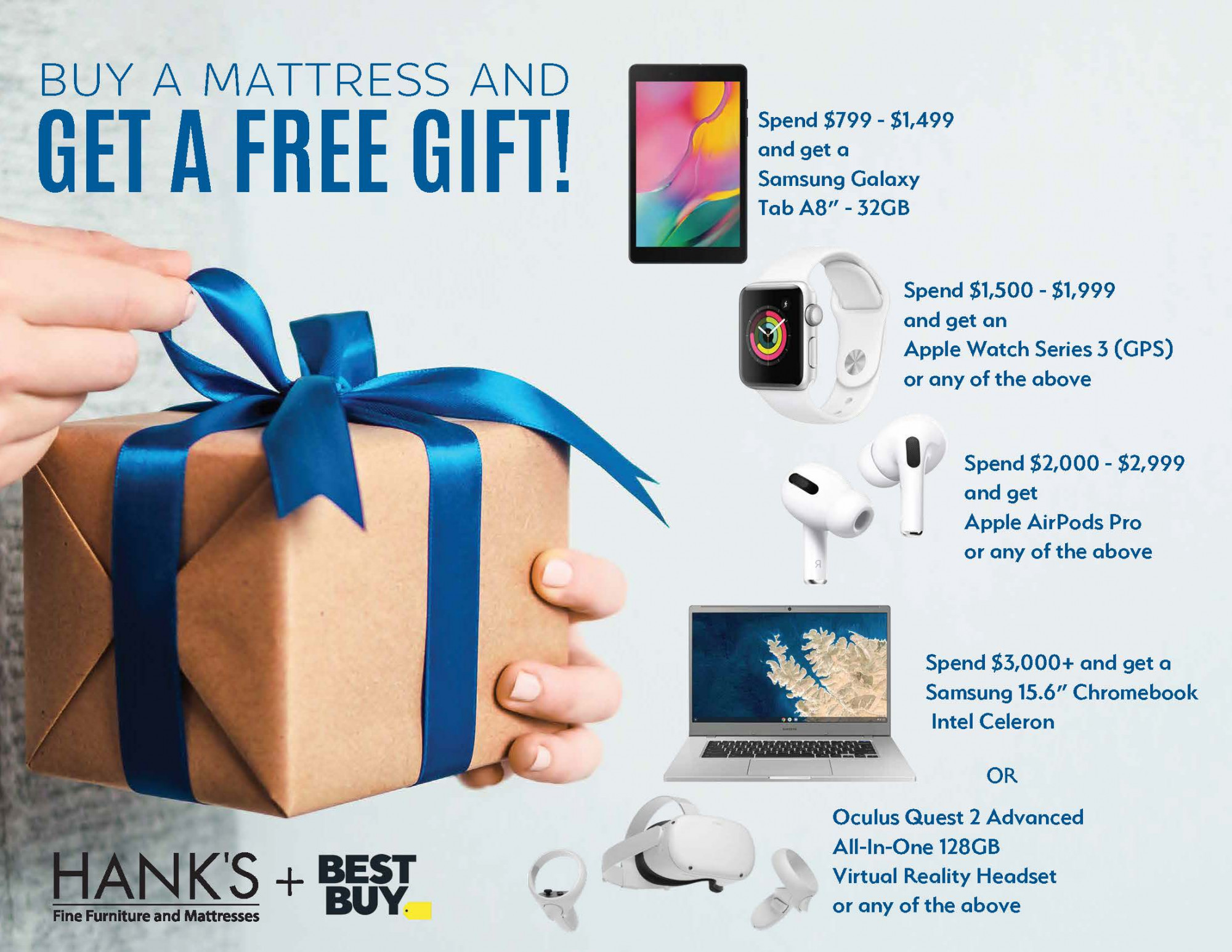 Within 30 days after your mattress has been delivered you will receive e-voucher code(s) via email. If you did not provide an email at the time of your order you will receive your voucher via the postal service.
Once you have your unique voucher code, simply go online to www.SelectGiftWithPurchase.com to redeem your reward card.
Your gift will be mailed to you within 2-4 weeks.